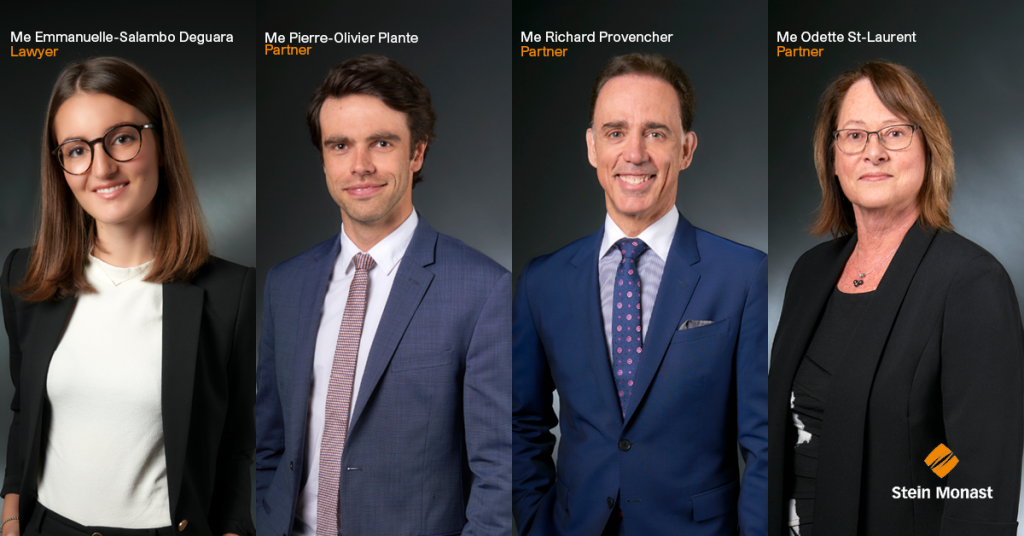 Québec City, March 5, 2021 – Stein Monast LLP announces the closing of a $28.75 million bought deal public offering of its client, OpSens Inc. ("Opsens") (TSX: OPS). OpSens issued an aggregate of 15,972,222 common shares at a price of $1.80 per common share, including 2,083,222 common shares issued pursuant to the exercise in full of the over-allotment option granted to the underwriters. The common shares were offered by way of a short form prospectus filed in all provinces of Canada in accordance with Regulation 44-101 respecting Short Form Prospectus Distributions and in the United States on a private placement basis pursuant to an exemption from the registration requirements of the United States Securities Act of 1933, as amended.
The completion of this public offering is the result of hard work on the part of our securities law team. As soon as the mandate was taken over last January, our lawyers Richard Provencher, Pierre-Olivier Plante, Odette St-Laurent and Emmanuelle-Salambo Deguara assisted OpSens in the various necessary stages for the completion of its offering.
About OpSens
OpSens, a corporation whose common shares are listed on the Toronto Stock Exchange (TSX: OPS), is a medical device cardiology-focused company delivering diagnostic and treatment solutions based on its proprietary optical technology. OpSens is also involved in industrial activities in developing, manufacturing, and installing innovative fiber optic sensing solutions for critical applications.
For more information:
Élodie Loes
Communication and Marketing Advisor
Telephone: 418 640-4400 ext. 2204
elodie.loes@steinmonast.ca
Charles-Olivier Dumont
Communications and Marketing Coordinator
Telephone: 418 640-4400 ext. 2319
charles-olivier.dumont@steinmonast.ca