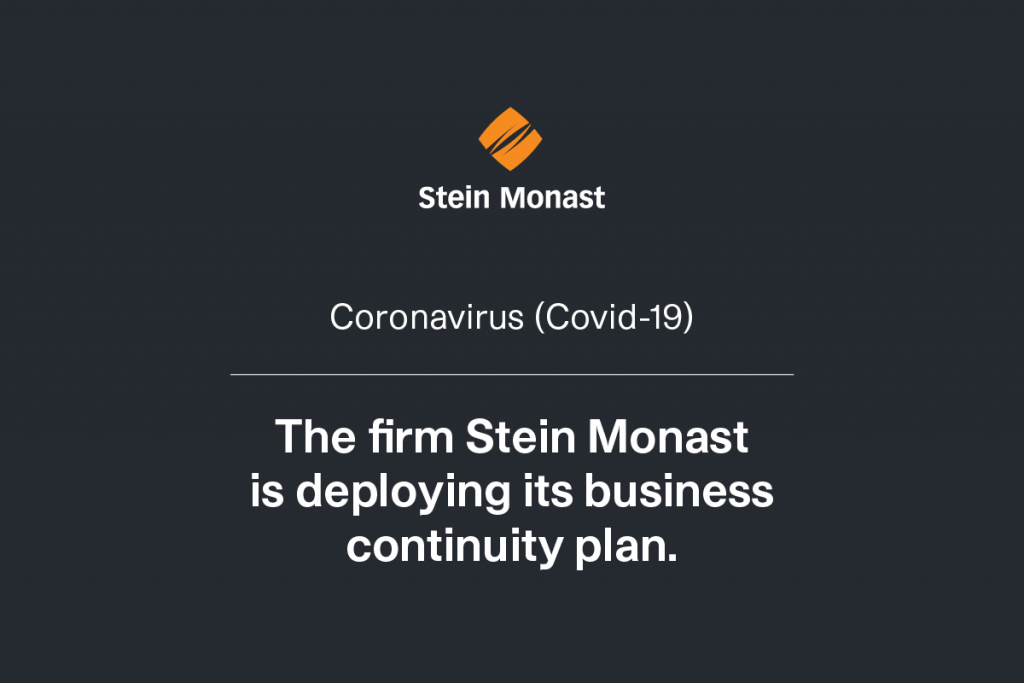 Quebec City, March 16, 2020 – Stein Monast's priority is to protect our professionals, employees and to serve our clients and business partners effectively during this period of uncertainty. Several preventive measures have been taken to ensure the well-being and health of our members and clients. We have also deployed our business continuity plan to meet your legal needs.
Our office remains open and all of the professionals and members of our team continue their operations and are mobilized to offer you the same level of services, either at the office where we have implemented reinforced hygiene measures and the restrictions recommended by the public authorities, or by teleworking and videoconferencing.
If you have an appointment or any questions, we invite you to contact our team by phone or email. Our various teams are committed to meeting your needs and priorities in the context of this exceptional situation.
Note that we follow in real time the various instructions issued by the government, the Public Health Agency of Canada as well as the provincial authorities. We invite you to follow us on our social media platforms, which will be updated as the situation evolves.
Please take care of yourself and your family and rest assured that our professionals are there for you.
Mr. Jean Brunet
Managing Partner
– 30 –
Contact person:
Élodie Loes
Communication and marketing advisor
Telephone : 418 640-4400 ext. 2204
elodie.loes@steinmonast.ca